Spot email fraud
Here's an example of what an email fraud (or phishing) attempt could look like in the context of your relationship with BDC.
You receive an email that seems to come from BDC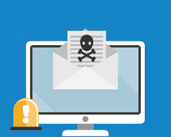 The email sender's address appears to be valid (it includes the letters "bdc").
The subject of the email concerns your account.
The email may include BDC's logo, as well as a hyperlink claiming to connect you to a secure BDC website, such as Client Space (website providing personalized secure access for BDC clients).
The email invites you to access the BDC website for a specific reason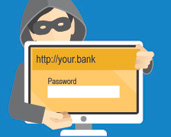 For example, to keep your account active or to benefit from a special offer.
The scammer will ensure that the site reflects BDC's branding, including our colours, logo and similar details.
Contrary to what the hyperlink seems to indicate, you will not actually be redirected to a BDC website (e.g., Client Space) but, rather, to the phisher's site.
By clicking on the hyperlink in the email, you may fall in the phisher's trap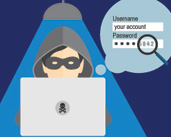 Once you enter your username and password on the phisher's site, he can then save these for his own fraudulent use.
Since the scammer has no details about your BDC account, he will display an error page.
With your username and password in hand, the phisher can then go to the real Client Space site, enter your access codes and access your account.
Like all other financial institutions, BDC cannot protect you from such traps, as we have no way of preventing scammers from contacting you directly.
Report any phishing attempt to BDC
If you receive a suspicious call or email that appears to be associated with BDC, please write to us.