Simon is Director, Growth & Transition Capital in our downtown Toronto office since 2018. Simon has been providing business owners advice and capital for close to a decade. He has covered a diverse range of industries across Canada in his prior work in private equity, commercial banking, corporate finance and investment banking. Simon is experienced in a broad range of financial transactions including leveraged buyouts, cash flow lending, working capital injections, and mergers and acquisitions with extensive capital structures. A Chartered Financial Analyst, he is passionate about finding the right financial structure for every client.
Recent posts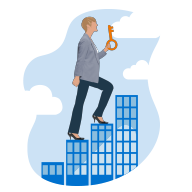 March 02, 2022 | Growth & Transition
Financing your bootstrapped tech company
Discover what options are available to financed your bootstrapped tech company.
Read post