Jean-Philippe Poissant is Director, Growth & Transition Capital. He is based in our Laval office where he works with tech entrepreneurs. For the past 10 years, his work has involved developing various financing packages, creating financing business opportunities, as well as analyzing, negotiating and preparing loan proposals. By combining his passion for entrepreneurship with the wealth of experience he has acquired on the ground, Jean-Philippe offers expert advice while creating innovative and flexible financing packages adapted to the specific needs of each business.
Recent posts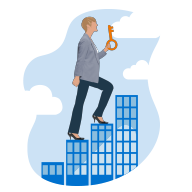 March 02, 2022 | Growth & Transition
Financing your bootstrapped tech company
Discover what options are available to financed your bootstrapped tech company.
Read post