Étienne Drouin is Managing Director, Growth & Transition Capital. He is responsible for supporting entrepreneurs from Central Quebec and Mauricie to the tip of Canada's eastern coast in Newfoundland, including Eastern Quebec and the Atlantic provinces. Boasting more than 20 years of experience in financing and working with entrepreneurs in a wide array of sectors including manufacturing, technology and services, Étienne has completed hundreds of transactions involving mergers and acquisitions, management buyouts, business succession and various growth projects. This diverse experience has taught him to take a personalized approach to each entrepreneur, identifying their particular needs and developing solutions based on each situation, which is essential for these types of complex and unique transactions. He is a frequent speaker and panellist at professional business transfer symposia.
Recent posts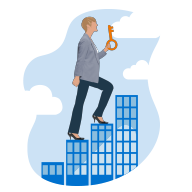 February 04, 2021 | Growth & Transition
How to successfully buy a business
mid-pandemic
Understand how the pandemic is affecting business transitions in Canada and get advice on how to mitigate risks in today's climate.
Read post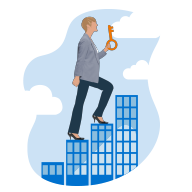 January 30, 2017 | Growth & Transition
The impact of the financing package on the sustainability of operations after a business transfer
An appropriate financing package is one of the winning conditions for a successful business transfer that ensures the business's sustainability.
Read post