Webinar on demand
HR talent hack: Recruit, retain and digitize
Hire and digitize to deal with labour challenges
Join Laura Didyk, National Lead, Women Entrepreneurs at BDC and Rosanne Horner, Director, BC & the North Region, BDC Advisory Services will share strategies and tactics to maintain employee loyalty, choose the best external candidates and secure the full engagement of your team.
You'll discover:
How to recruit the best candidates and keep them
How to deal with labour challenges—hire, automate, digitize
How digital technologies can help
The pillars of an effective HR policy
Why digitization and HR are your top priorities right now
Our research shows that:
40% of businesses are struggling to find employees
Firms affected by labour shortages are 65% more likely to have low sales.
A firm with strong HR policies is 66% more likely to generate annual sales growth above 10%.
Businesses with low digital maturity have performed poorly over the last three years.
Who should watch
Canadian business owners from all sectors who are facing or foreseeing a labour shortage
Businesses that want to improve their employee recruitment, retention and engagement
Companies that need to develop an employee value proposition
Businesses that need to formalize their HR policies
Fill in the form to get your webinar.
It's 100% free.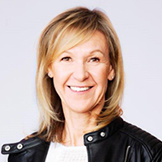 Laura Didyk
BDC's National Lead, Women Entrepreneurs
Laura leads the bank's national strategy to support Canadian women entrepreneurs and ensures that strategy is integrated across the entire bank.
Since 1994, Laura has held progressively senior roles at BDC across many divisions of the bank. From consulting and finance, to branch support and subordinate financing, Laura has worked with all types of entrepreneurs, at all stages of their business, helping them access the advice and capital needed to grow and succeed. Through this experience, she consistently saw one gap: A lack of women. Today, Laura is an ally and advocate for female business owners and leaders. She is a sought after speaker and presenter on the topic of women entrepreneurship and leadership and regularly mentors and coaches female entrepreneurs.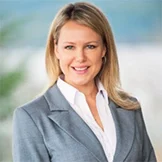 Rosanne Horner
Director, BC & the North Region, BDC Advisory Services
Since 2006, she has worked with hundreds of owners and management teams to help them scale their businesses. She has directly worked with hundreds of companies to secure senior debt financing, mezzanine capital, and management consulting solutions to help them grow, become more efficient and enhance their management capabilities. Over this time, she has become a trusted resource for private companies that have the ambition to become best in class, and are looking for a long-term partner to assist in achieving their goals. Prior to BDC she held various positions in Operations Management; she holds a Bachelor of Arts from the University of British Columbia, an MBA from the University of Hertfordshire (UH).