Photography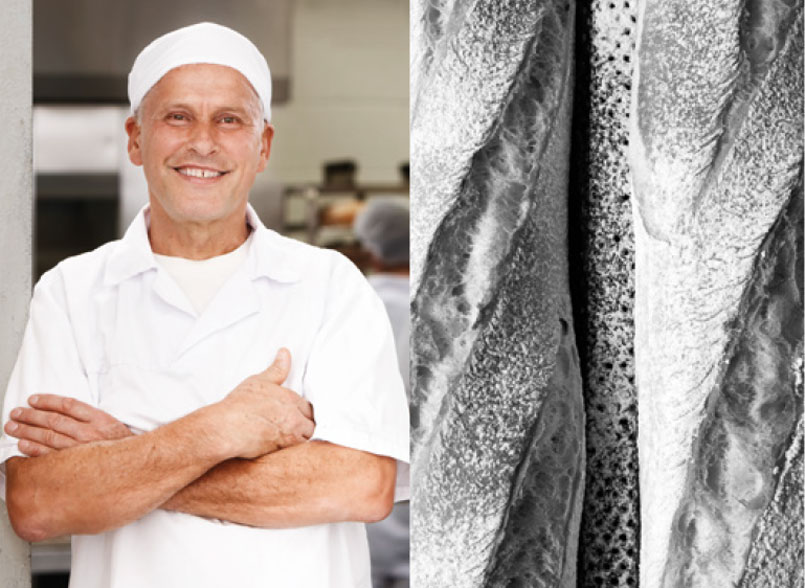 The entrepreneurs
In colour
Real people
The individuals may look at us (or not), with proud and confident expressions. The photos show an individual or a small group of people.
The person is centred in the image, so that attention is drawn to the individual rather than the surroundings
Their work
In black and white
Without relief: no distance between the target and the work environment
Texture and details emphasized
The perspective from above gives the viewer the impression of being part of the action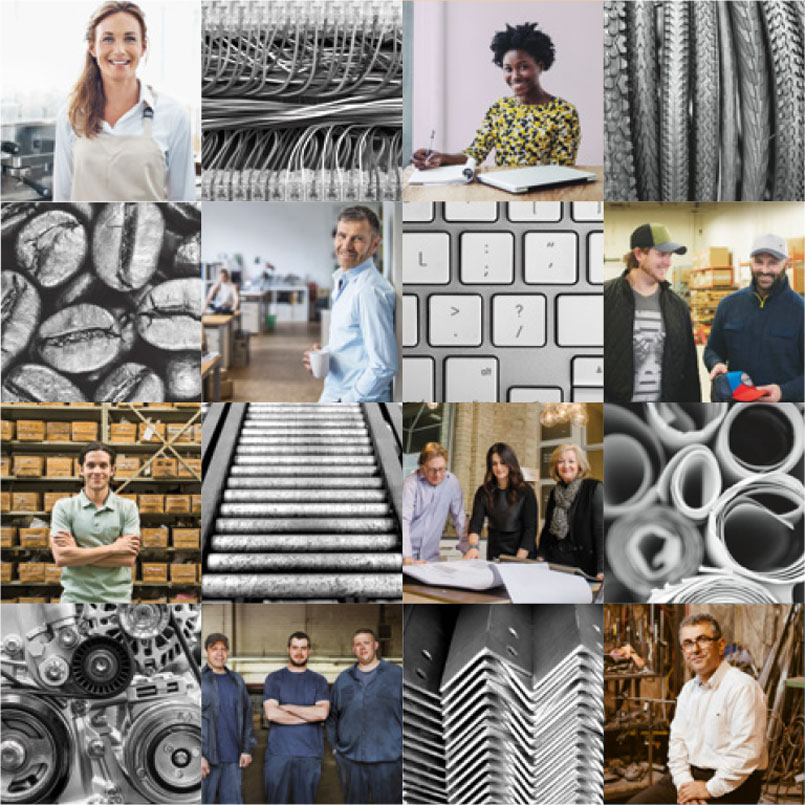 Overview
Sometimes, it isn't possible to get the perfect image we have described here. In this case, the images of people are left in colour, and those of work environments are in black and white. Ideally, each photo of an entrepreneur is accompanied by a photo of his or her work environment, but if we can only use one or the other, we give priority to the photo of the entrepreneur.
Using the shape
Our graphic elements are derived from our emblematic maple leaf. By zooming in on the leaf, we can bring out negative spaces and natural forms. These zones may be coloured.
Inverted colours
Here, the maple leaf is inverted (in white) and the negative spaces are coloured. On the right, we see numerous examples that comply with the colour usage rules.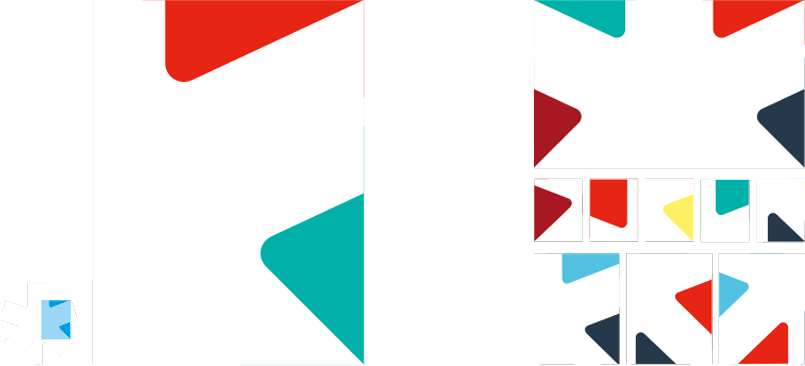 Framing photos inside the shape
The various photos of entrepreneurs may be framed in different shapes mentioned previously to make the page appear more dynamic.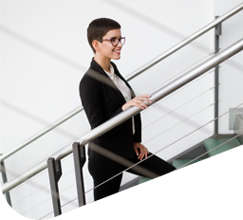 Take advantage of our comprehensive rewards package.