BDC events
Check out our events to discover the best of what Small Business Week has to offer.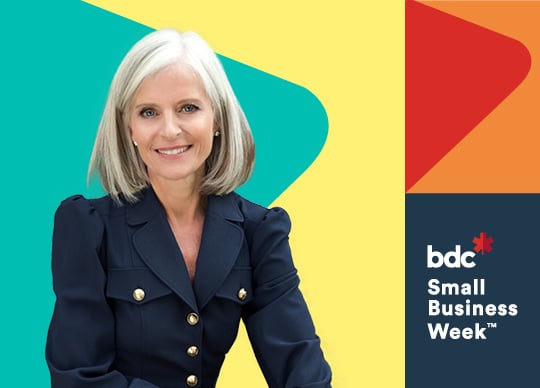 Forging the way forward: How entrepreneurs are adapting to the pandemic
Watch this event hosted by Michael Denham, BDC President and CEO, where he recognized Canadian entrepreneurs for their resilience and shared actual case studies of business owners who have turned things around amidst one of the worst economic crises in history.
Economic outlook: What's next for your business?
Join Pierre Cléroux, BDC's Chief Economist, for a live overview of the Canadian economy and an in-depth analysis of the main drivers of growth in this new business environment.
You will also discover the major trends reshaping the economy and their implications for business owners.
Partner events
BDC is fortunate to work alongside many knowledgeable and passionate organizations. We want you to benefit from their expertise, so we have asked some of our partners to join us for these special events.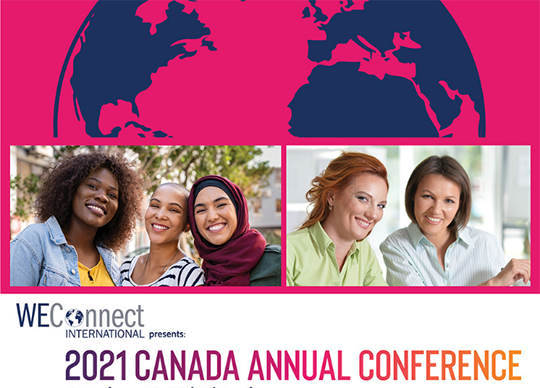 OCTOBER 20-21 - ALL DAY
WEConnect International Canada
Conference 2021
Join WEConnect International for their Canada Annual Conference online. Over two days, they will feature virtual networking, speakers, business capability building opportunities as well as panels and presentations on Supplier Diversity and Inclusion (SD&I), and some of today's most pertinent topics.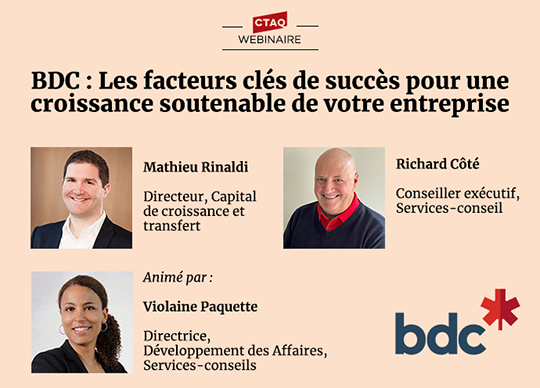 OCTOBER 20 - 11:00 AM EDT
The key success factors for sustainably growing your business with the Conseil de la Transformation Alimentaire du
Québec (CTAQ)
Join the experts on the BDC Advisory Services and Growth Capital team to discuss various themes and winning business practices to strengthen your competitive edge in a changing market economy.
Event in French only.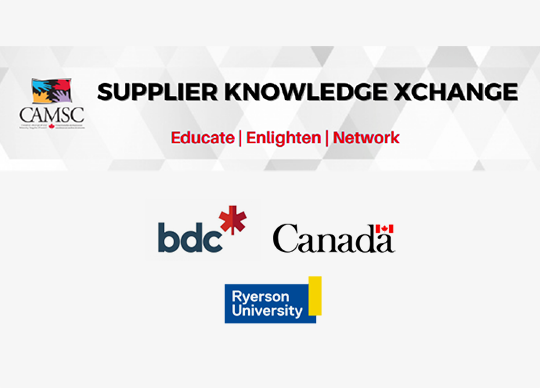 OCTOBER 22 - 10:00 AM EDT
Supplier Knowledge Xchange with the Canadian Aboriginal and Minority Supplier
Council (CAMSC)
The government of Canada fulfills many of its contracts using small businesses. Would you be interested in learning more about how you might be able to leverage these opportunities?
Join our panelists from different organizations as they share their procurement practices.
Need more information?
Media and information
Media relations1-844-625-8321
---
---
BDC products and services
Find out how BDC can help you build and grow your business.