Breaking through the glass ceiling
Shivani Dhamija took a leap of faith by starting her own business. Challenging the difficulties that immigrant women entrepreneurs face, she founded a prepared meal service in the province. Today, her products are sold in more than 150 grocery stores. She wants to be an example for other immigrant women, to break down barriers and to show them that anything is possible.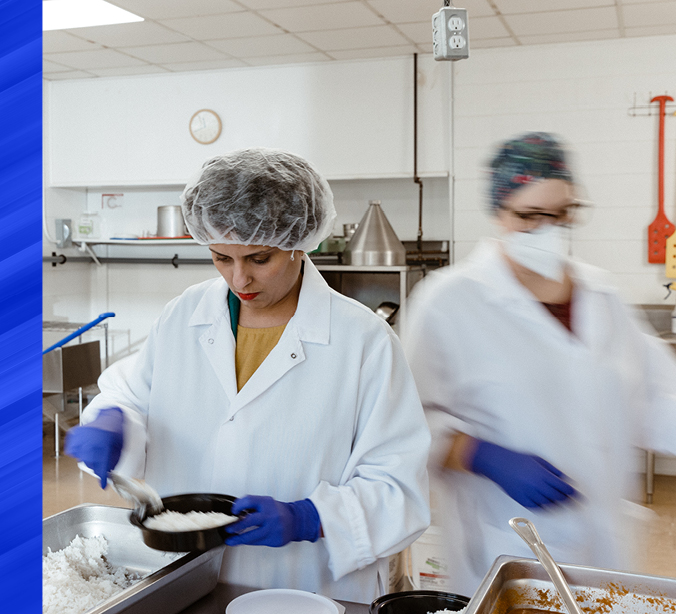 About Shivani's Kitchen
Starting with a line of prepared meals in 2011, Shivani's Kitchen now offers sauces, spice blends, frozen dishes and cooking classes. In addition to stores throughout the Maritimes, Shivani's Kitchen also distributes its products to a few locations in Maine. The company has just opened a new food production plant in Nova Scotia.
Discover more entrepreneurs
Creating tomorrow's battery
e-Zinc has embraced the challenge of rethinking energy storage to reduce its environmental impact.
Managing waste differently
Travis Powell, an Indigenous entrepreneur, is revolutionizing the construction industry by managing contaminated soil.
Innovating to recycle plastic
Thanks to its technological breakthrough, Polystyvert is now able to recycle polystyrene. By cleaning this type of plastic, the company, founded by Solenne Brouard Gaillot, allows this raw material to be reused several times.
---
Financing
Provide yourself with the means to achieve your ambitions with one of our financing solutions for businesses. Our solutions are adapted to your reality and help you achieve your projects at every stage of your growth.
Advisory services
Unlock the full potential of your business with our advisory services. Our customized solutions can help equip you with the knowledge, know-how and tools to manage every function of your business with confidence.