Mini Donut Express
Grow your sales with a sound strategic plan and coaching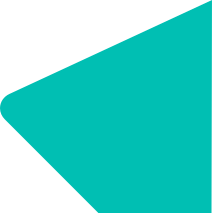 With BDC, we developed a strategic plan that enabled us grow our sales six-fold! Their coaching also helped me polish my skills as the CEO of a rapidly expanding company.
Innovative "pop up" kitchen concept
About the company
Mini-donut manufacturer operating in leading hard goods and grocery supermarkets in Eastern Ontario/Western Quebec and Greater Toronto
Location: Metcalfe, Ontario
Industry: Food and beverage
Entrepreneur challenge
With revenues below expectations, the company was looking to identify the right markets to grow its sales. The owner also had no coherent plan or strategy and needed guidance on how to better manage the company—while relying on his internal resources to grow the firm without outside financing.
BDC expertise
BDC's experts helped the company develop a strategic plan to guide its decisions and actions—key elements to long-term growth. BDC also coached the owner on how to more effectively run his business, focusing on vital areas such as HR management.
Proven results
Grew sales

six-fold

over

3 years

Developed clear action plan with prioritized steps to achieve growth objectives
With coaching, the CEO significantly improved his management capacity