Snake Lake Construction
Take your company further with a sound business strategy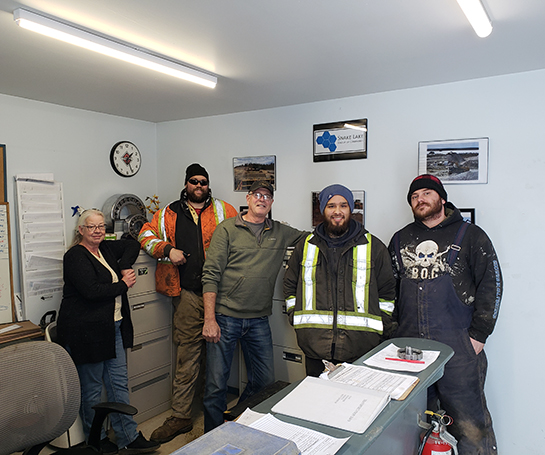 Takes pride in maximizing the skilled workforce available from the residents of Saskatchewan's North.
About the company
Provides meaningful opportunities for their team to deliver aggregate and earthwork services in northern Saskatchewan
Location: Prince Albert, Saskatchewan
Industry: Construction
Entrepreneur challenge
The company was solely reliant on the uranium industry, which took a toll on the business. It was losing revenues, faced management issues, and needed a roadmap for future growth.
BDC expertise
BDC's experts helped the business develop a strategic plan, which guides decisions and actions critical to long-term growth. This included setting goals for the company and developing the strategies to achieve them, while ensuring the right capabilities and resources were in place.
Proven results
Now has a

3-year,

structured roadmap with potential opportunities
Developed a clear action plan
Got financial reporting in order

Well-positioned

for further growth