Eight Ounce Coffee Supply Ltd.
Make operational efficiency improvements to sharpen your competitive edge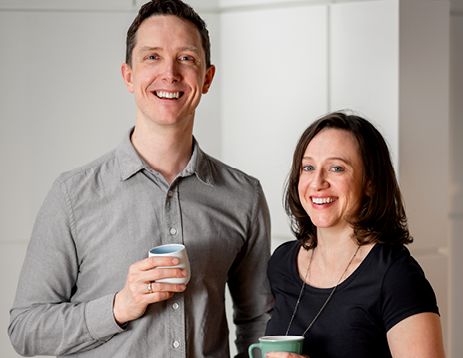 Our goal is to ensure the best customer experience possible. With BDC's help, we were able to substantially improve our shipping turnaround time, which enables us to compete with larger players.
Largest specialty coffee equipment distributor in Canada.
About the company
Specialty coffee equipment distributor, selling to almost 4,000 cafes, roasters, hotels, kitchen and lifestyle stores across Canada and the U.S.
Location: Calgary, Alberta
Industry: Coffee equipment supply
Entrepreneur challenge
With a growing company, the owners were first looking for ways to make operational efficiency gains. After reaching an efficiency plateau, the business needed to overhaul its warehouse processes and workflow in order to increase shipping output, reduce turnaround time and better compete.
BDC expertise
BDC initially assessed value-added activities and causes of waste, identified potential efficiency gains and established priority projects. Our experts then helped the company with a comprehensive warehouse optimization project that focused on ensuring an efficient layout and redesigning processes across the value chain.
Proven results
Reinforced continuous improvement culture
Clarified employee roles and responsibilities
Better inventory control
Improved warehouse workflow and movement
Established process that is three times faster than current demand to meet surges
Increased shipping output by more than 200%