Contour Machine
Get financing to grow and improve efficiency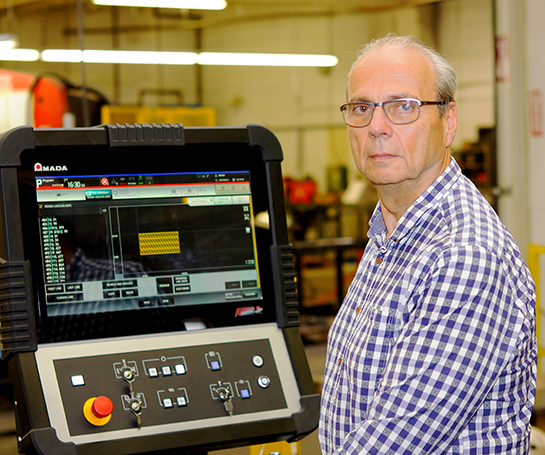 Having a bank that's on my side and looking out for my best interest makes life a whole lot easier. I would still be where I was without the help of BDC.
A leading sheet metal manufacturer
About the company
Sheet metal manufacturer that offers services including metal punching, bending, laser cutting, TIG and MIG welding, and assembly.
Location: Toronto, Ontario
Industry: Manufacturing
Entrepreneur challenge
BDC first stepped in to help the company, a long-term client, finance large equipment. When the firm found itself strapped for space and facing efficiency challenges, the owner was looking to finance commercial real estate that would meet the company's evolving needs and improve growth capacity.
BDC expertise
BDC provided commercial real estate financing for the company's new and expanded location—a 25,000-square-foot space that gave the firm room for expansion. The bank's long-term financing with flexible terms helped the company keep vital cash in the business and maintain its growth momentum.
Proven results
Drove overall growth with new location
Expanded production, and improved production flow and efficiency through better space management
Improved shipping time by approximately 30%
Improved public image with new location