Assent Compliance
Becoming one of Canada's top SaaS firms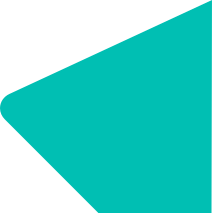 A global leader in supply chain data management
About the company
Provides SaaS solutions that manage third-party data to protect corporate brands, increase market accessibility, and reduce operational and financial risk.
Location: Ottawa, Ontario
Industry: SaaS solutions
Entrepreneur challenge
The company wanted to avoid diluting ownership while continuing to refine its products and build credibility in its market. As the firm continued to grow exponentially and gain traction, the business sought three rounds of funding to meet its evolving needs and become Canada's most successful SaaS company.
BDC expertise
In the Series A round of $20M, BDC's Growth & Transition Capital team provided mezzanine financing to help the company avoid diluting ownership. When the firm needed to scale up, the bank provided quasi-equity financing in the Series B round of $40M. In the Series C round, the company attracted $130M from Warburg Pincus. BDC Capital remains an investor in the business.
Proven results
Grew from

30 to

400 employees

in three continents
Established a client base of Fortune

500 companies

Investment helped the company enhance its proprietary software and supply chain data management platform, while expanding key solutions