A loan as unique as your business needs
As an Indigenous entrepreneur, you face distinctive opportunities and challenges. That's why we offer financing that's adapted to your needs. So adapted, in fact, that we match the repayment schedule on your loan to your cash flow cycle. Now that's unique!
Use the Indigenous Entrepreneur Loan to:
Purchase equipment and machinery
A loan as dynamic as your ambitions
Up to $350,000
Use it to start or grow your business
On or off reserve
Get financing whether you operate on or off reserve
Peace of mind
Your personal assets not taken as collateral for the loan
A loan that gives back to charity
Support
Select a registered charity of your choice
Contribute
We give back part of the interest paid on your loan
Grow
Be part of a dynamic and growing group of Indigenous entrepreneurs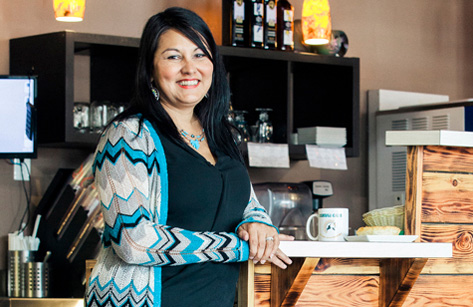 If you're Aboriginal, the entrepreneur is there inside you. You can start up your own business, whether it be a retail store, a restaurant or anything.
Indigenous banking at BDC
$500M
Committed to clients as of March 31, 2022
900+
Indigenous clients across Canada