Event postponed
In light of the rapidly evolving COVID-19 (coronavirus) situation, we have made the difficult but prudent decision to postpone BDC's 2020 Hackathon scheduled for Saturday, March 14.
We fully intend to hold the BDC Hackathon at a later date. More information to come. Stay tuned.
About
Come take up this year's challenge with GolemLabs!
As part of its development of the next generation of geopolitical strategy games, GolemLabs, an innovative Canadian SME, has amassed a considerable amount of political, economic, social and military data.
This year, as part of the Hackathon 2020, you will be called upon to use this database on the world to demonstrate your creativity and your talent as a developer and thus take their products to new heights.
More than $10,000 in prizes

First prize*: A powerful slim modern PC will be given to each member of the winning team.
Second prize*: An Oculus Quest Virtual Reality Headset will be given to each member of the team that comes in second place.
Third prize*:A powerful Bluetooth speaker will be given to each member of the team.
Participation prizes:Many prizes will be distributed to all the participants, including the event t-shirt.
* The photos of the gifts shown on this website might differ from reality. They are used as a reference only.
Registration
Who can participate?
All university students enrolled in the Winter 2020 session. You will need to present a valid student ID card on the day of the event.
You must form a team of three to five students. If you wish, you can register individually, and you will be teamed with other participants on site the day of the event.
More than one team per university can participate in the challenge.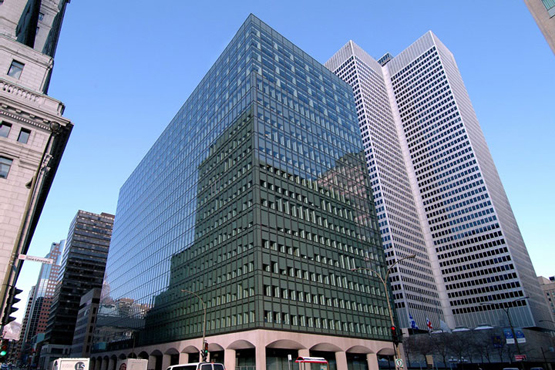 BDC Offices
5 Place Ville Marie, Montreal, Quebec, Canada, H3B 5E7
The Hackathon welcome booth will be located near the elevators.
On the day of the event, you can access via the Place Ville Marie Mall (accessible directly from Bonaventure metro station, Central Station or the PVM indoor parking)
*Only the Place Ville Marie Boutiques entrance on Mansfield will be accessible (sidewalk level, south of Cathcart)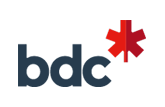 BDC is the bank devoted to Canadian entrepreneurs. It provides access to financing, both online and in-person, as well as advisory services to help Canadian businesses grow and succeed. Its investment arm, BDC Capital, offers a wide range of risk capital solutions. BDC is also the first financial institution in Canada to receive B Corp certification. For 75 years and counting, BDC's purpose has been to support entrepreneurs in all industries and all stages of growth.
Learn more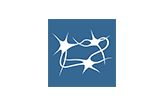 GolemLabs is a Canadian and innovative organization who's been developing and creating video games for more than 20 years. We are a small but dynamic team of 20 persons composed of competent and creative members who recognize the importance of collaborative success. We try to keep it as light as possible, even though we take development seriously. Our mission ? Creating and offering memorable experiences to the players while elevating AI to new heights.
Learn more
FAQ
Can we prepare before the challenge?
No, the challenge will be explained the morning of the event and the work will be carried out on the spot.
Should we bring any equipment?
Yes, you must be autonomous and bring your laptop. You will have access to power outlets and to a network (wireless).
Yes, meals and beverages will be provided to all registered participants including breakfast, lunch, dinner, and snacks.
How will the winners be chosen?
Each of the teams will present their solution by the end of the day.
A group of judges will evaluate each team's results based on predetermined criteria.
The judges will allocate points, and the team with the most points wins the challenge.
What is the best way to get to the BDC offices?
By metro:
Bonaventure station—orange line (400 m)
McGill station—green line (500 m)
By car:
You can park at Place Ville Marie (Cathcart Street entrance).