Sandora Sales and Manufacturing Ltd.
Increase sales, solidify your brand and redesign your facilities to optimize efficiency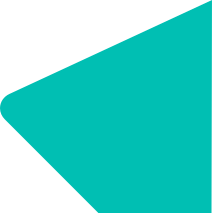 BDC gained our confidence with their sheer breadth of expertise. We now have a roadmap for revenue growth, a renewed brand and a manufacturing facility that gives us a real competitive edge.
Products offer uncompromising quality to preserve supply chain integrity and protect consumers against fraud, theft, and counterfeiting
About the company
Tamperguard, its primary business, provides tamper-evident packaging solutions for evolvingsecurity needs.
Location: LaSalle, Quebec
Industry: Manufacture of tamper-evident packaging solutions
Entrepreneur challenge
The company was looking to maximize opportunities to drive revenues as it launched new products. It was also ideal timing to overhaul its branding strategy—including rebuilding its website—to improve market reach and sales. As well, the business needed to expand and modernize its manufacturing operations to meet future needs.
BDC expertise
BDC's experts helped the company define a structured plan to increase sales, and develop a new branding strategy and dynamic website to stand out in the market. BDC then helped the business optimize its facility layout to drive efficiency. In addition, the bank financed the company's new net-zero energy building.
Proven results
Significantly increased revenues with the launch of innovative products
Redefined brand strategy, including online presence, to better target customers
Gained competitive edge in the market
Improved work flow, maximized space and productivity with new facility layout

Well-positioned

for future growth