Great West Equipment
Acquire commercial real estate to increase capacity and operational efficiency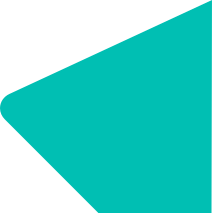 Manages 11 branches throughout B.C. and the Yukon
About the company
Full-service heavy equipment distributor that offers first-rate after-sales parts and services product support for its equipment lines.
Location: Vernon, British Columbia
Industry: Heavy equipment sales and service
Entrepreneur challenge
With unprecedented growth needs, the company was looking to acquire properties to meet the increasing demands of heavy equipment clients throughout its territory. As well, during the COVID-19 pandemic, the firm was provided with working capital as a safety net to ride out this challenging period.
BDC expertise
Through multiple loans, BDC's Corporate Financing experts provided commercial real estate financing to acquire properties. The bank was able to offer a high percentage of financing that would not have been available at other financial institutions. BDC also provided working capital to help the company during the pandemic.
Proven results
Built equity instead of leasing premises
Protected precious cash flow with high percentage of financing
Improved operational efficiency by constructing a larger building in one of its locations rather than operating from multiple sites
Significantly increased revenues, and is well positioned for further growth