BDC events
Check out our events to discover the best of what Small Business Week has to offer.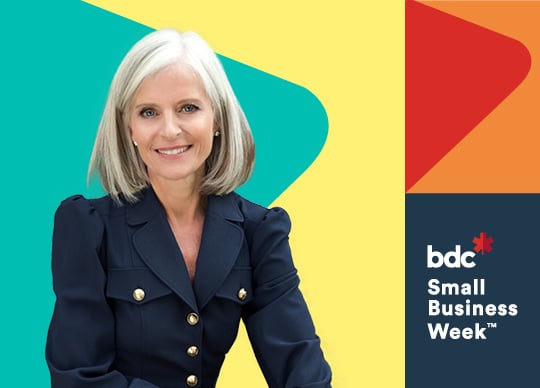 ON-DEMAND WEBINAR
A (better) way forward: Canada's Changing Business Landscape
Join Isabelle Hudon, BDC's first woman President and CEO, and special guests as they discuss the most exciting current opportunities for Canadian businesses and reflect on how entrepreneurs can become a force for change, for all of us.
ON-DEMAND WEBINAR
Economic outlook: What's next for your business?
Join Pierre Cléroux, BDC's Chief Economist, for a live overview of the Canadian economy and an in-depth analysis of the main drivers of growth in this new business environment.
You will also discover the major trends reshaping the economy and their implications for business owners.
ON-DEMAND WEBINAR
Diversity and
inclusion 101

- Practical initiatives you can start today

Successfully implementing a diversity and inclusion strategy in the workplace can seem like a painstaking and lengthy process. D&I 101 dials the discussion back to the fundamentals and provides strategies to get you started today. This session will support future growth and progress of D&I at your organization.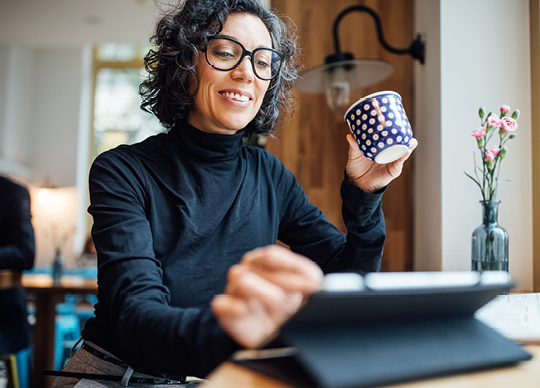 ON-DEMAND WEBINAR
How to get a business loan in a few easy steps
Applying for a business loan may seem daunting, but it doesn't have to be. Learn how to prepare for and navigate the loan application process—from your credit score to what collateral you may be able to offer. Set yourself up for success by showing that you understand your business and by making it easy for a bank to approve your application.
Partner events
BDC is fortunate to work alongside many knowledgeable and passionate organizations. We want you to benefit from their expertise, so we have asked some of our partners to join us for these special events.
OCTOBER 19 - 2:00 pM EDT
The Best Companies For The World
Entrepreneurs are rallying to build a better world, creating companies that meet high social and sustainability standards. In this panel discussion, moderated by BDC's Craig Ryan, four young business owners will share their entrepreneurship journeys, as well as their companies' successful contributions to a more sustainable economy.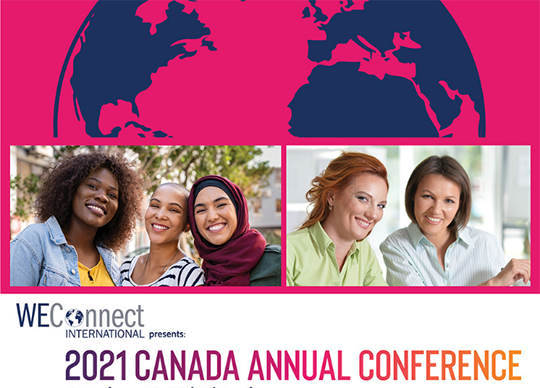 OCTOBER 20 AND 21 - ALL DAY
WEConnect International Canada
Conference 2021
Join WEConnect International for their Canada Annual Conference online. Over two days, they will feature virtual networking, speakers, business capability building opportunities as well as panels and presentations on Supplier Diversity and Inclusion (SD&I), and some of today's most pertinent topics.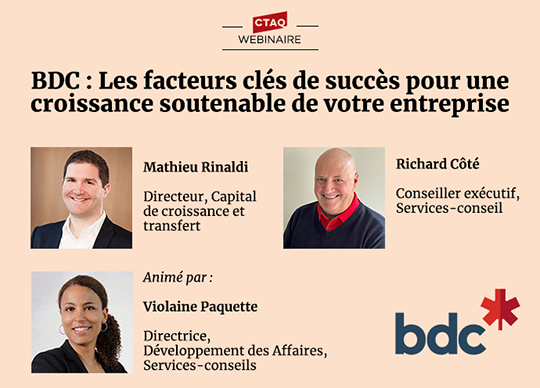 OCTOBER 20 - 11:00 AM EDT
The key success factors for sustainably growing your business with the Conseil de la Transformation Alimentaire du
Québec (CTAQ)
Join the experts on the BDC Advisory Services and Growth Capital team to discuss various themes and winning business practices to strengthen your competitive edge in a changing market economy.
Event in French only.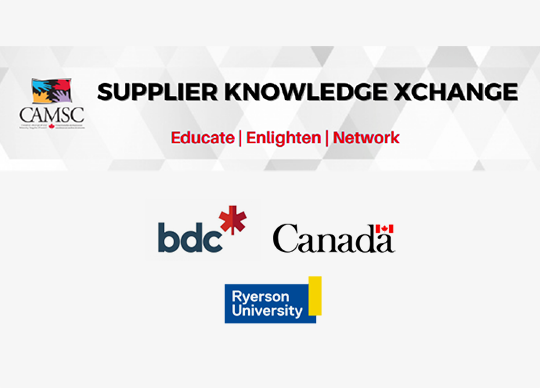 OCTOBER 22 - 10:00 AM EDT
Supplier Knowledge Xchange with the Canadian Aboriginal and Minority Supplier
Council (CAMSC)
The government of Canada fulfills many of its contracts using small businesses. Would you be interested in learning more about how you might be able to leverage these opportunities?
Join panelists from different organizations as they share their procurement practices.
Need more information?
Media and information
Media relations1-844-625-8321
---
---
BDC products and services
Find out how BDC can help you build and grow your business.